Do business. Do good.
How it all began
In 2017 we started collaborating with the German Development Cooperation on a new initiative: a platform to encourage private-public partnerships to help solve the Sustainable Development Goals defined by the United Nations by connecting the dots between development challenges and business opportunities.
Understanding users
Developing a new platform is a great opportunity to do research and user testing to get into the minds of the target audience. We've had the opportunity to test prototypes with start-ups, SMEs, consultants, as well as big corporations and government representatives, giving us a 360 degree overview of how our users and stakeholders think and tick.
Defining the brand
Through brand design sprints we defined the vision and mission of the platform and, working with our talented friend and colleague Anna-Luise Lorenz, came up with the name for the platform, that feels like a breath of fresh air in a world of stale and corporate generic names for support programs. The name was constructed from Everist, lever, and the suffix ist, putting the user at the centre of a program to help us reach the peak of solving SDGs with private public partnerships as the tool to leverage.
The word mark is based on the beautiful and characteristic Roobert font from Czech based type foundry Displaay, a font that is used together with Applied Sans Pro in all of the visual communication of the product.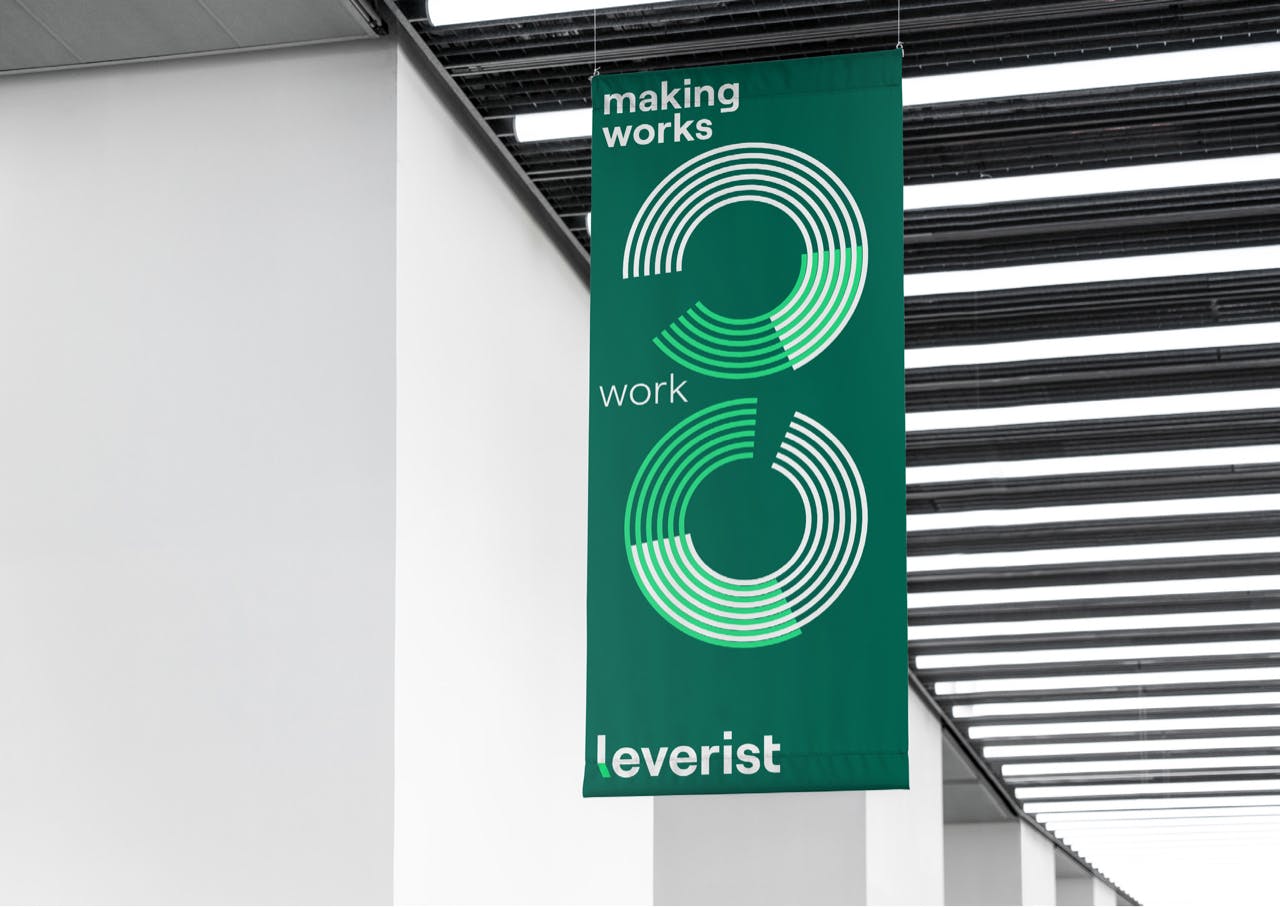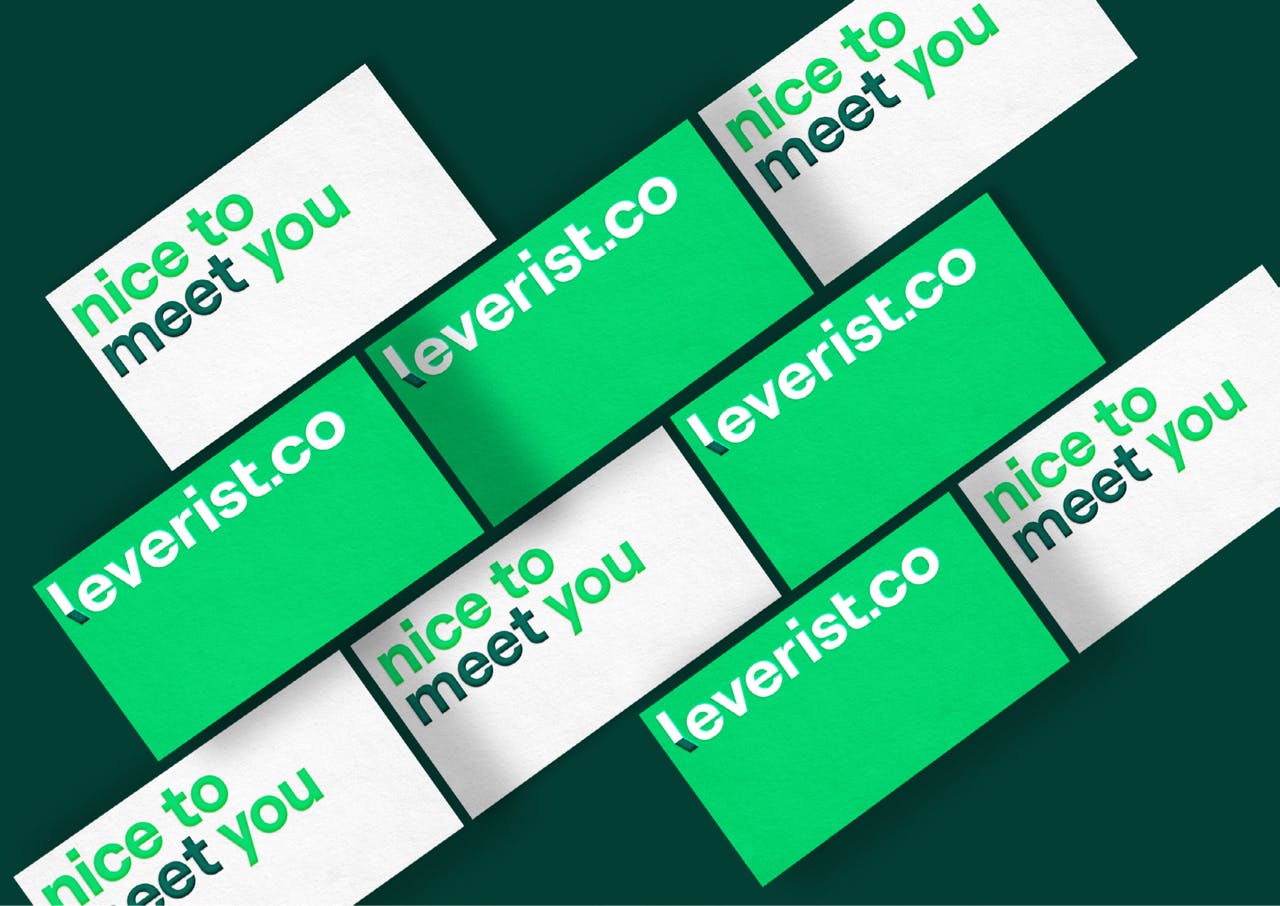 From idea to MVP to MMP
Within three months we developed a first MVP of the product, which, after many iterations grew into the platform you can experience now. In an agile process we constantly refined the product as well as the brand and communication approach with the teams at GIZ, reacting to user feedback as well as political changes and internal stakeholders. Additionally we created marketing pages integrated with CraftCMS to enable the editorial team to quickly create and publish content.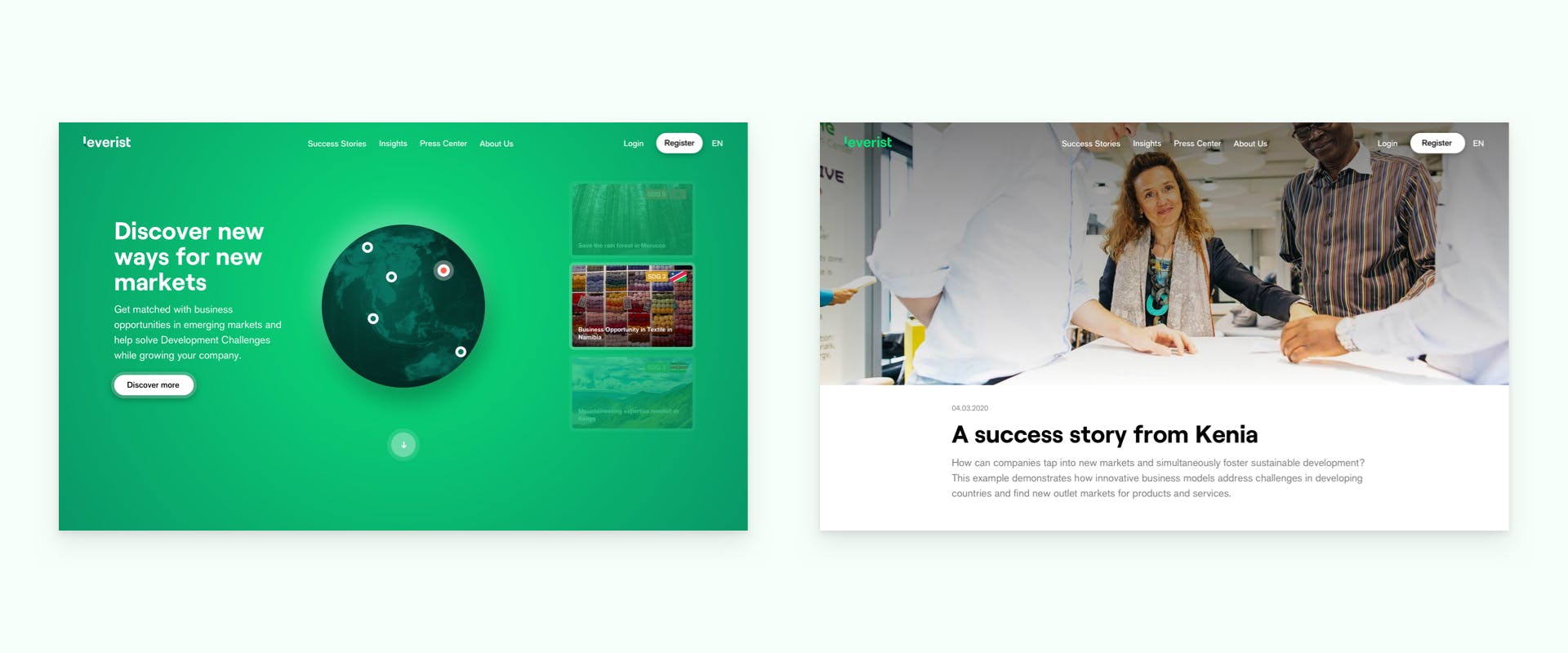 The results
The results: hundreds of development challenges connections made fostering private public partnerships and help solve the SDGs is just the beginning. With strong internal backing and support from the Federal Ministry for Economic Cooperation and Development, leverist.de will continue to grow