Rethinking music licensing for online creators.
Red Bull Media House approached us to help them conceptualise and create a new product experience for Red Bull Sound Supply, a micro-licensing platform leveraging their existing catalog of production music. Our goal: to empower content creators worldwide to use high-quality music in their online productions. Our mood: exciting times ahead!
Kick off

We conducted a condensed market and product analysis to clarify the key questions, not only for our partner, but also for ourselves: who's the target audience? What does the competition look like? What has already working in the current version of the product, where do we see improvement and innovation potentials? And how can we differentiate the product and bring something new to the table? Answering these questions would then serve as a guide to the new Red Bull Sound Supply V2 product roadmap.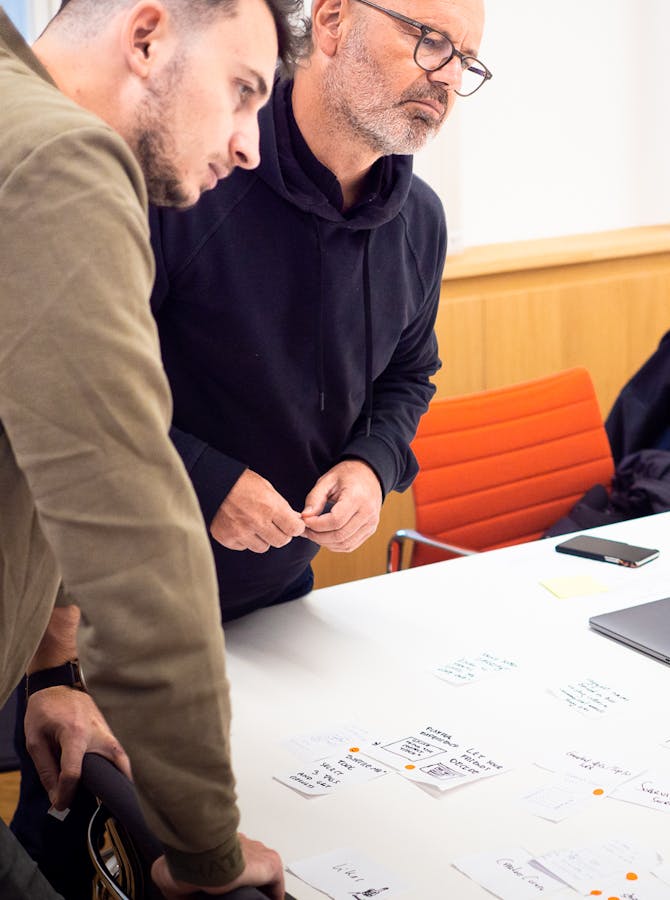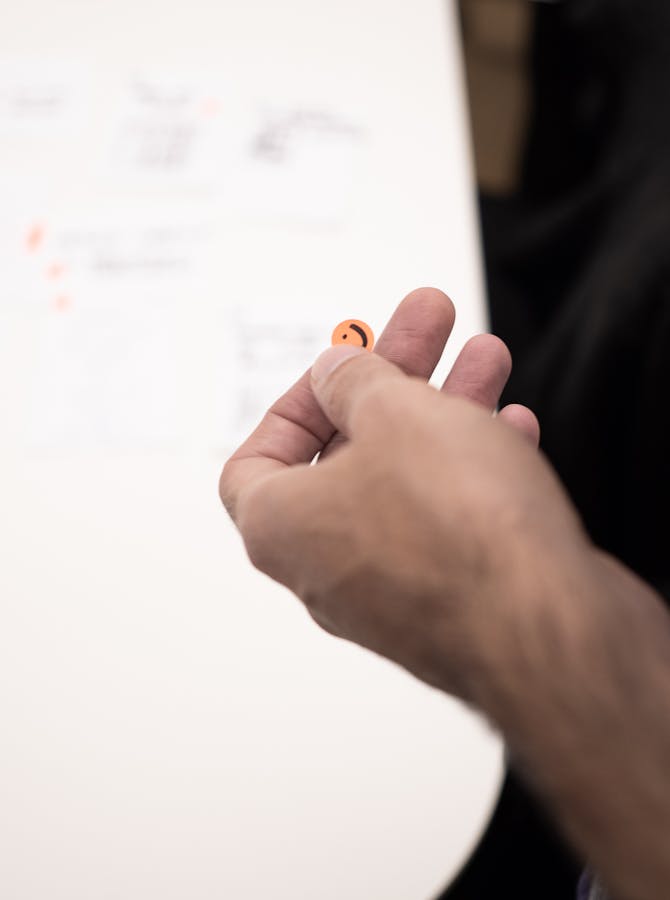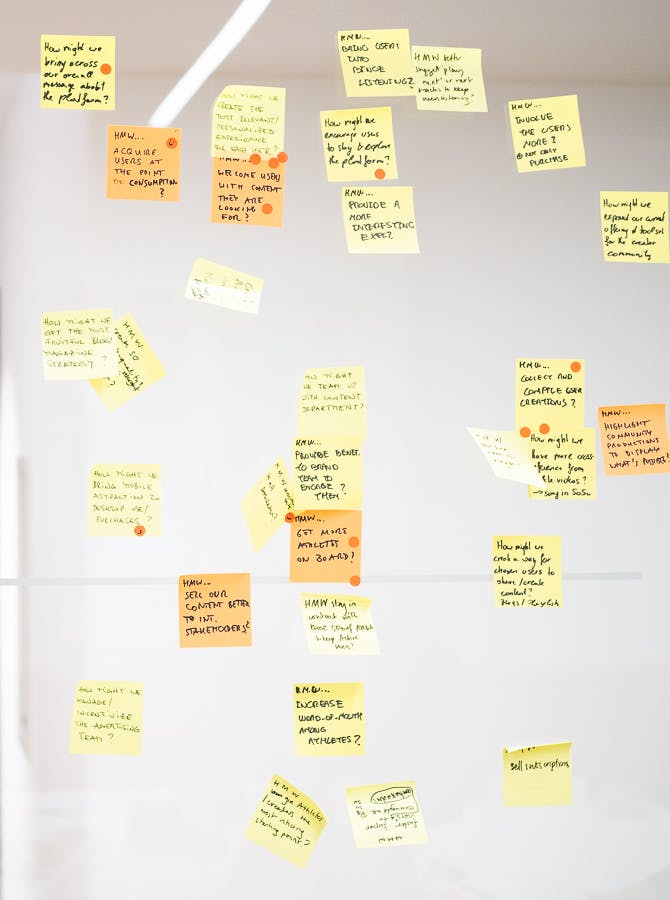 Old emperor, new clothes

The main challenge for redesigning an existing product is to find the right mix between best practices and innovative ideas to ensure familiarity between Red Bull platforms and established user behaviour while still surprising users on first experience, ensuring that users find the best tracks for their production right away.

Mapping out user journeys and defining the feature set based on both business and user needs is a crucial step before jumping into UI design, prototyping, testing, and re-iterating the design approach.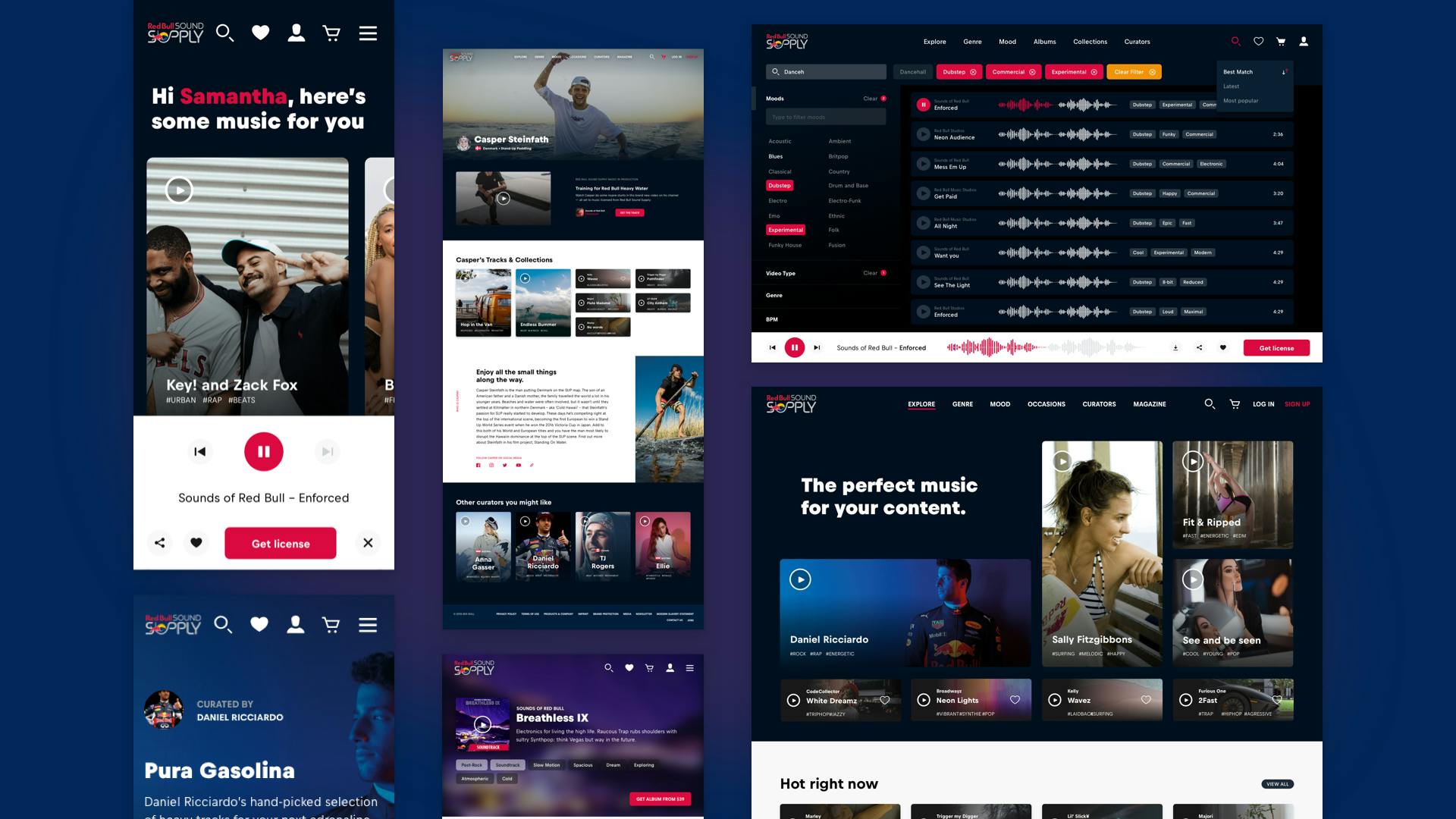 The ecosystem

Developing a scalable music streaming platform is a challenge in itself, but in this case we decided to also integrated a custom CMS built on Laravel and a custom-built backend services that automates the release of licensing claims on YouTube for purchased track based on a Unique Identifier System and the YouTube Content ID API. In the end, a product needs to be highly usable for the consumers, but also for the editorial and admin team working with it. Oh, and we created a bunch of neat marketing assets like these Instagram Story templates:
The journey continues
Products are never done: markets and user behaviours change constantly, launching the product is just the beginning. We recently brought all stakeholders together in a yearly product workshop to collectively define the product strategy for 2020 and we are beyond excited about what's coming next. Stay tuned and make sure to check out redbullsoundsupply.com