Helping kids learn maths
Day one
We initially helped Karim, the mastermind behind ClassNinjas with product strategy and design before we took over the role of main product partner to create an e-learning app for kids thats fun to use. From creating the e-learning videos to developing the progressive web and mobile apps, we've been lucky to be a part of the whole product development right from the start.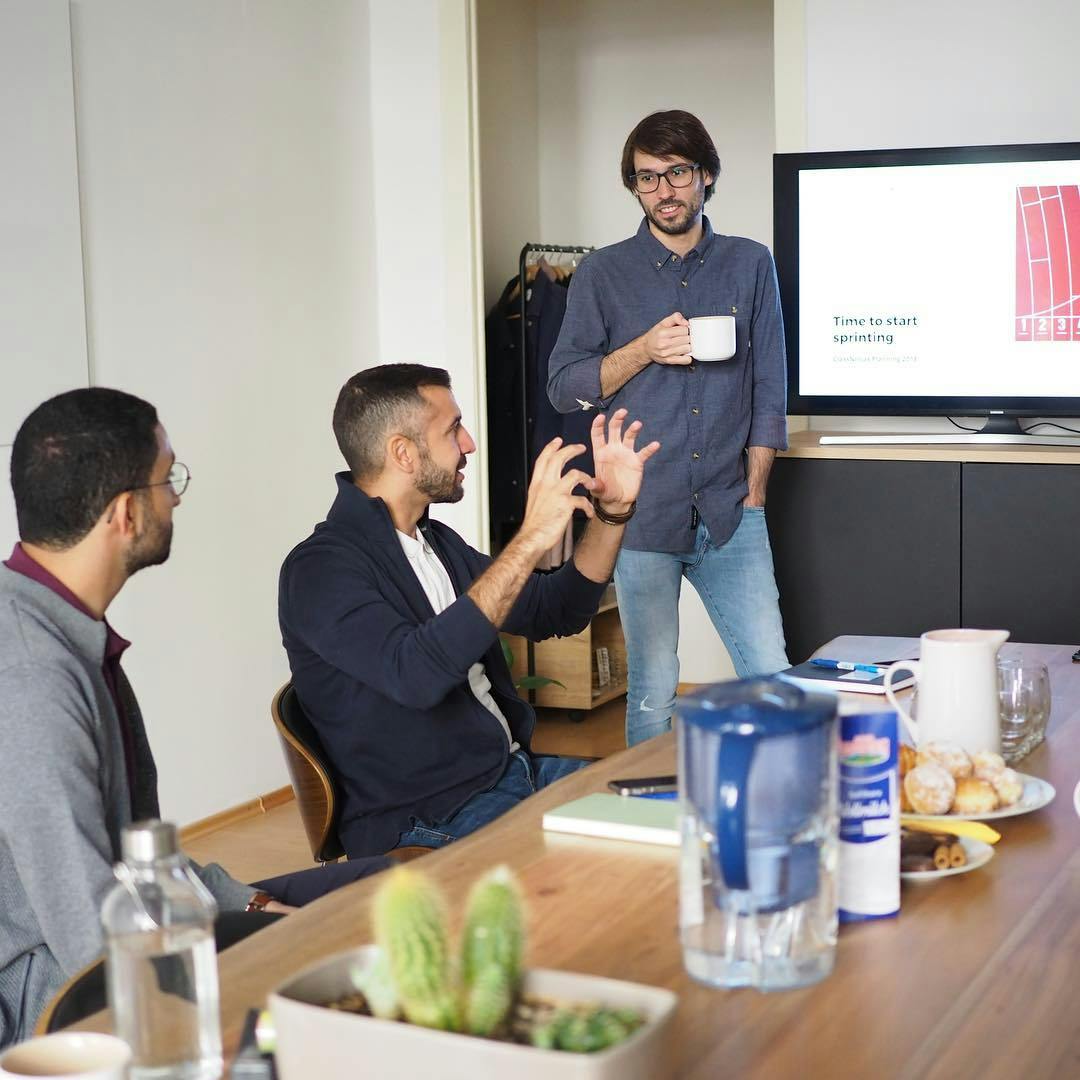 Developing the brand
To create a strong educational product, we believe you need a strong brand. A brand that's lovable, relatable, and approachable. Karim had the vision of a gender-neutral character to guide kids through the app and we loved it right away. We designed the ninja character and had our good friend and UX researcher Basti visit a nearby mall to talk to kids and parents – and boy, conducting user research with kids certainly isn't an easy task, but it's certainly worth it.

We were simultaneously working on UI and branding and when all parts of the product design came together, initial user tests conducted with early prototypes came back positive. We were on to something. Time to build it.
Creating scalable systems
Developing a scalable system isn't an easy feat, and doing so for an e-learning app creates lots of fun riddles to solve on all levels: what happens if we decide to open up more grades? And promote or publish the app in more markets? Is the curriculum the same for every grade in every country? Spoiler alert: it's not.
So we created a custom Content Management System with scalability in mind that empowers editors to create new quizzes, assigning them topics, and assigning those topics to grades based on the country they will be published in.

The content production pipeline needed to be planned out with scalability in mind, too. Creating 100+ videos a year that don't feel stale made us rethink reusable motion components and create a video pipeline that enables us to move fast: working closely with the educational team, we defined a script architecture that enables us to work with a library approach, defining certain characters, scenes, and actions to be easily customisable, but highly reusable at the same time.
User Interface
Learning maths is tedious enough, so we opted for a lightweight, friendly user interface with lots of animations to ensure kids aren't intimidated right away. We can't make the exercises easier, but if we can improve the user experience of learning maths, our job is done.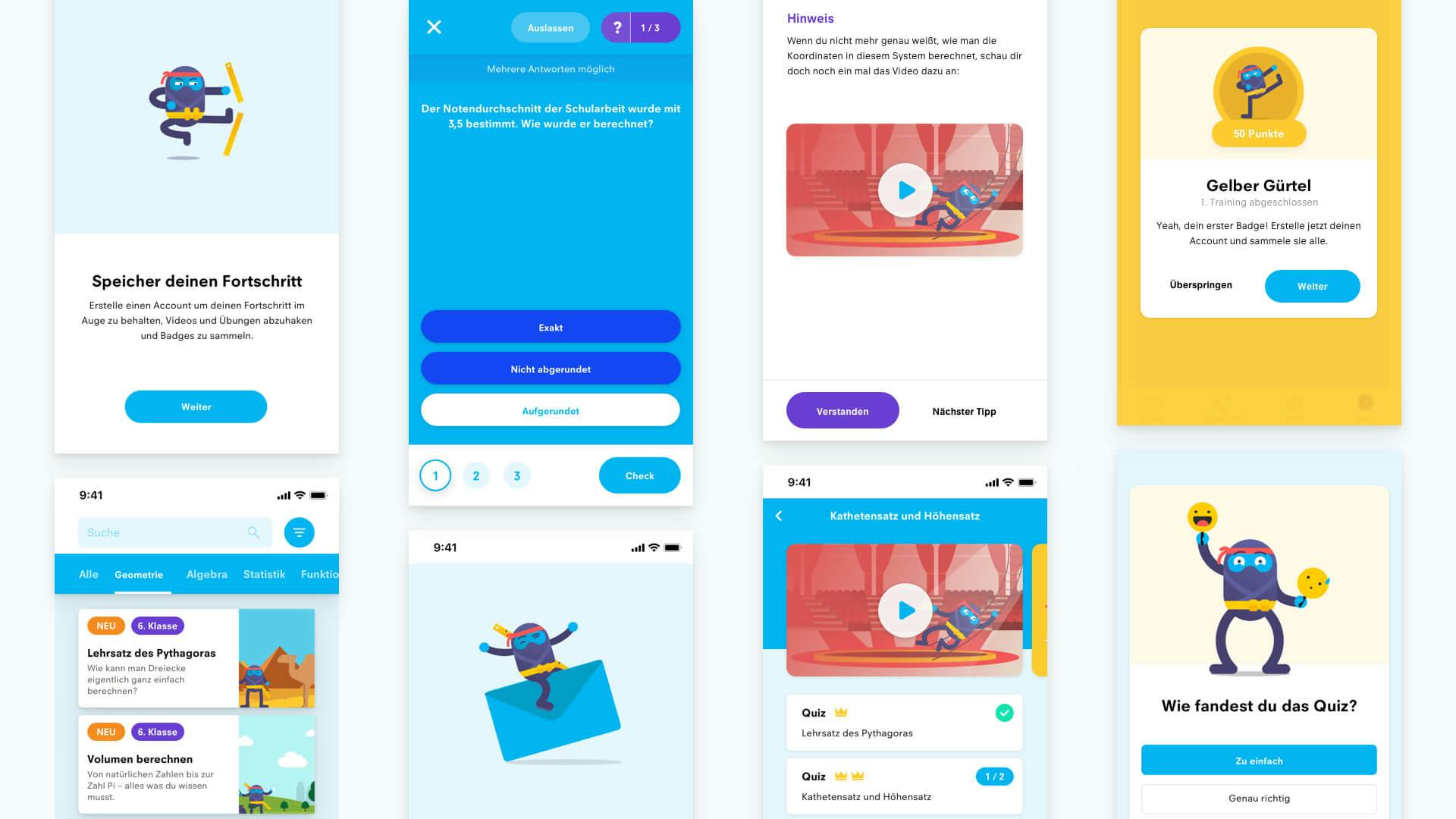 What's next?
We have already helped ClassNinjas to move more and more tasks in-house. We want to act as a responsible partner, not your typical agency. After all, working with a third party is great to speed up things, but it's not the most sustainable solution there is. Illustrations have been handed over to the talented Süreyya and the wonderful Yassin is getting started on creating new e-learning videos.
We continue to be the main product partner for ClassNinjas and are proud and excited to continue this journey together – more than 100,000 downloads, being nominated for Start Up of the Year in Austria and the German Sustainability Award in the Design Category is only the start of a crazy journey.