The first performance-based influencer platform
medialabel had a big vision for their first product: a performance-based influencer marketing platform that combines personal brand endorsement with analytics data measuring the performance of influencers. Say what? Welcome to the world of tracking madness, it's gonna get technical in here....
The scope
For hi! we created Influencer Apps for iOS, Android, and Web as well as an Admin App / CMS to maintain and create campaigns as well as an Advertiser App to enable brands to check their campaign performance.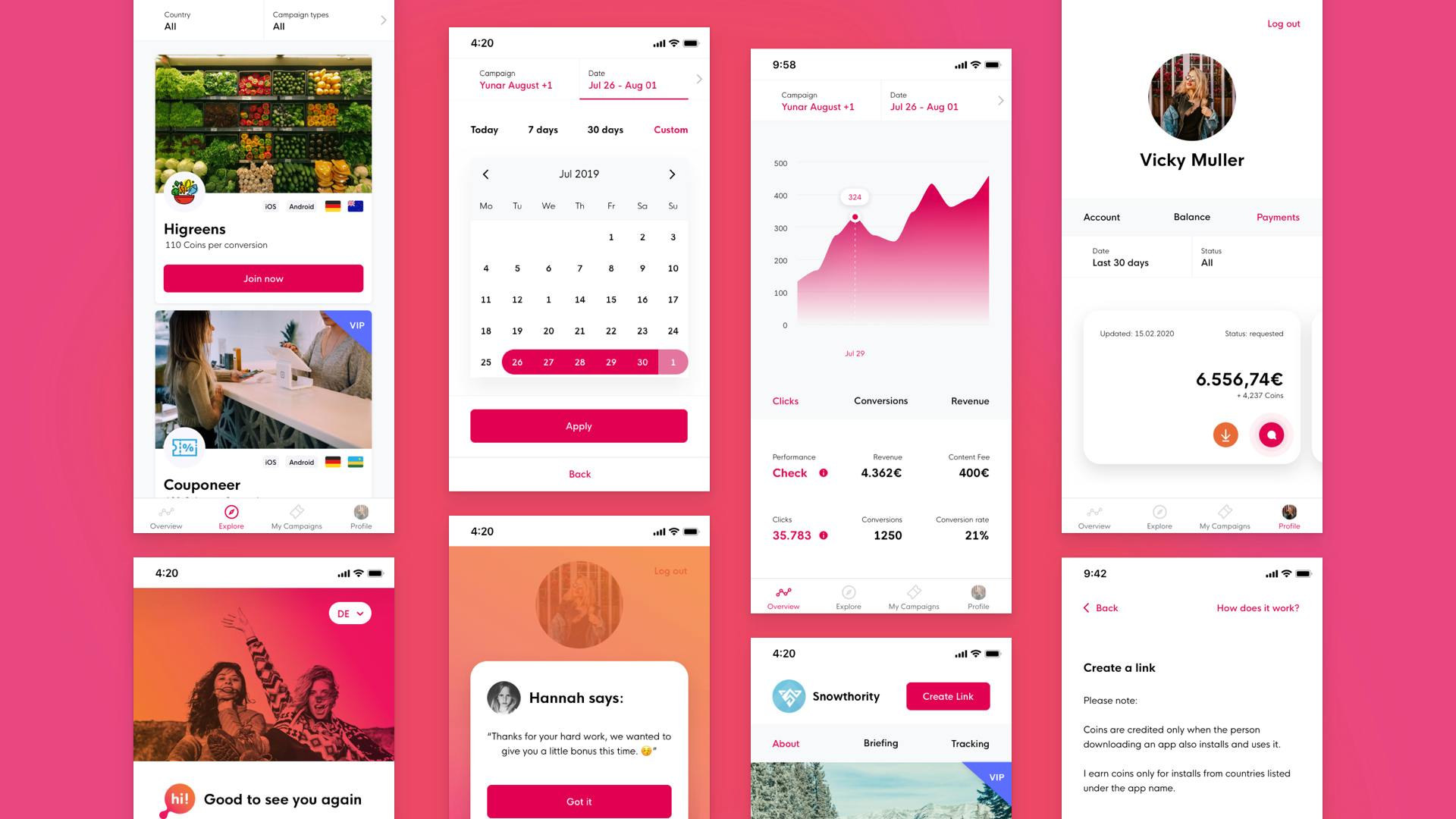 Taming complexity
One of the biggest challenges on such a high-scale product is to understand the product and it's users as well as the technical possibilities and limitations of the industries. Especially the design process and defining the backend architecture were crucial to get right, but luckily we had a great onboarding workshop and experts at medialabel willing to bring us up to speed – if necessary even on a daily basis, as we were all on the same Slack channel, from Influencer Manager to Designer, from CEO to Afilliate Manager and Developer, everyone was invited to chime in and share their share knowledge.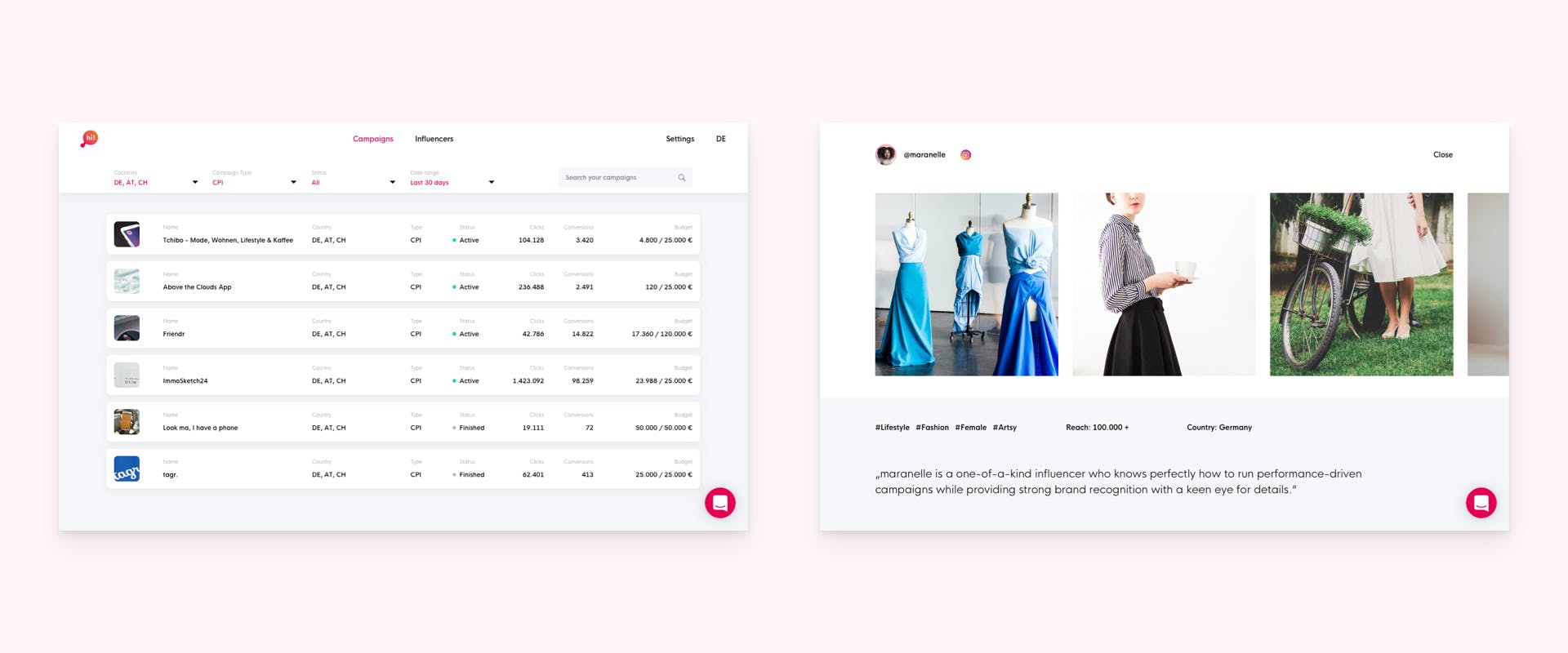 Yo data is so big...
Some talk about Big Data, we really mean it. We are talking about millions and millions of clicks and conversions and related data tracked, aggregated, requested, and served – almost in real time.

With multiple services and tracking networks communicating with each other, we needed to explore every option to reduce loads, speed up requests, and make sure data is not only tracked but also displayed as fast as possible. A dynamic cloud architecture using a good mix of queues, workers, relational and non-relational databases helped us keep operational costs down while being able to easily scale up based on usage without compromising on performance.