Fighting Sugar
Our task
In time for their German market entry we started working with Austrian based health food start up NEOH, redefining their web presence to showcase their low sugar, high protein crossbars. Working closely with their internal marketing team and existing brand guidelines, we developed a mobile-first web experience that is heavily branded yet checks all the right boxes when it comes to product presentation, SEO performance, and e-commerce.
The mantra
NEOH is a a great product, a strong brand, and an engaged community – and the website needed to represent all aspects. Our work was focused around the three E's we defined as the mantra for this project: Engaging, Entertaining, and E-Commerce.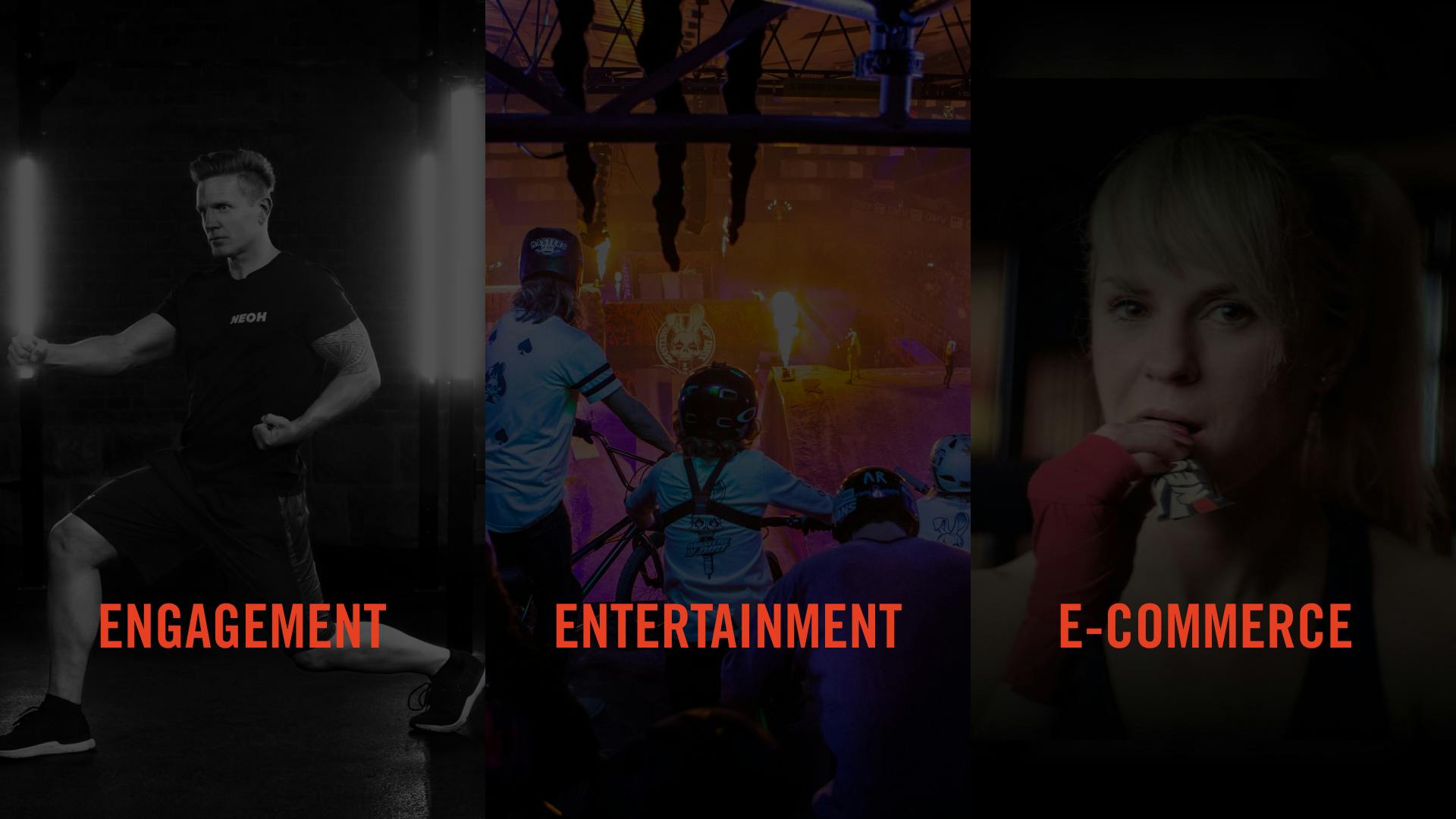 UI: content first, brand first.
As NEOH is more than just the bars, the integration of easily customisable landing pages was a key priority. With initiatives like the Body Transformation Challenge, a magazine-style blog to tell stories from the World of NEOH and an athlete section as well as recipes, FAQs, and general nutrition-information in the NEOHpedia we developed an editorial system based on the versatile Prismic CMS that enables the marketing team to rapidly create and release new content – for all languages and markets individually, as NEOH is a rapidly expanding, global product.

But even if NEOH is more than the bars, they still deserve spotlight. So we decided to integrate a custom WebGL experience for Desktop and a gyroscope-enabled fake 3d experience on Mobile.

Finally, the integration of Shopify through the Storefront-API serves as the cornerstone for an owned e-commerce channel that helps NEOH take control of their online sales. The experience was designed mobile-first to ensure a fast and efficient checkout process for new and returning customers.