/* Required for previews and experiments */ ?>
Work principles
Make it happen
We are a small team, punching well above our weight. We are working with top global brands, early-stage start-ups, and governmental organisations. This is no place for politics and finger pointing: we work hard individually to get shit done together.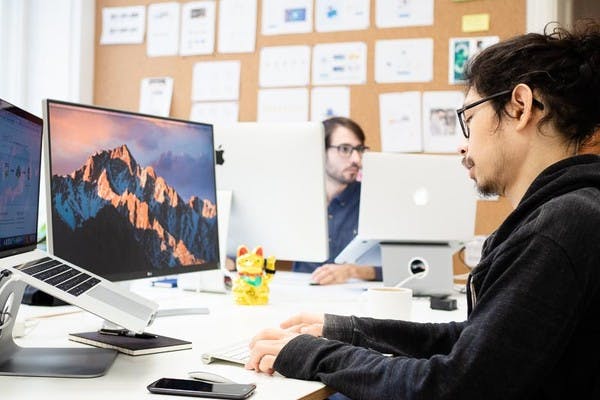 Always ask why
To make products succeed and prioritise tasks wisely it's crucial to create a common understanding. We are critical, we don't get caught up in vanity work. And we don't do things simply because someone tells us to do them.
Grow together
Each one, teach one. Sharing techniques, inspirations, and lessons you've learned goes a long way. We have learning programs in place for our junior team, weekly joined FWA judging sessions for our designers, and an inspiration channel on Slack that only occasionally gets hijacked to discuss lunch choices.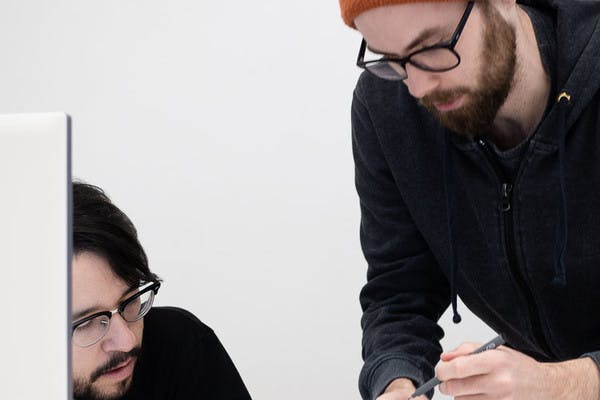 Great responsibility
At okay bueno we do not limit our roles to manager, designer or developer. We simply strive to find solutions, create our own path and make things better, everyday.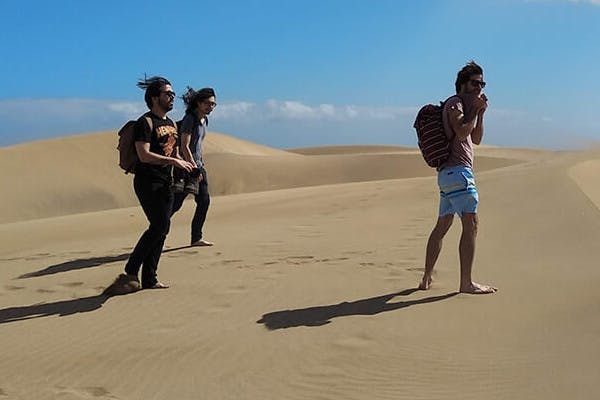 Speak up.
All voices are heard. We don't sugarcoat things. Our office is neither a place for big egos nor for petty arguments. And yes, the picture doesn't lead you on: we are super fun to work with.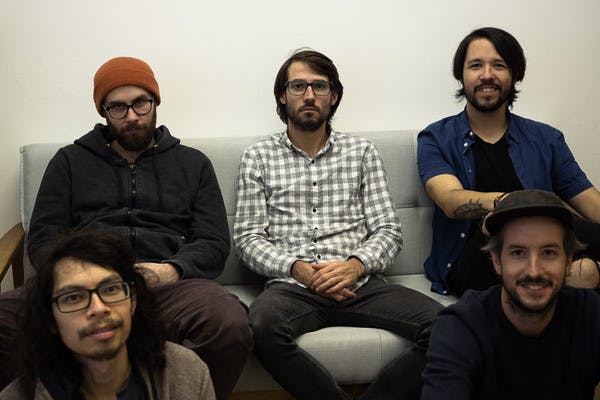 So diverse, you can't tell us apart
But seriously, we are from all over the place: Germany, Spain, the UK. We communicate in English internally and we expect our clients to do the same to include the whole team in the conversation.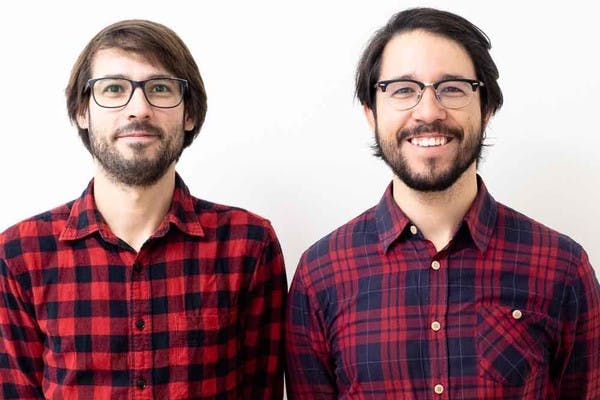 Do's and Dont's
Build things
Well, duh. We are a product studio. Products are at the core of everything we do. We occasionally tinker with tools, frameworks, and technologies, explore new design directions, and experiment with business models, and we love doing that, but all our efforts revolve around products with a purpose.
Don't slack
Don't worry, we still have fun at work. But we are planning time wisely to make the most of it. Sitting in an office killing time, checking off tasks, and planning countless meetings simply doesn't fit our working style and agenda.
Care deeply
Products can only succeed if everyone involves cares deeply about the product. If there's not a strong fit between interest, believes, and passion, the chance of failure is increased exponentially. This is true for each and every one of our team members, but also for our partners and clients. We are not interested in money jobs.
Office Life
Embrace the change
The biggest benefit of being a small team is the pace at which things can change: what once was our workshop room, now is our Playstation room, and probably will be something else next month.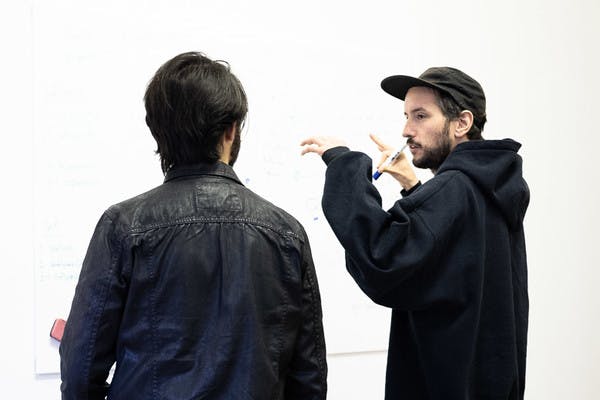 Educational budget
Everyone at okay bueno has an annual educational budget of €1.200. Well, everyone but Fabian, we figured he's already enough of a smart ass. The money can be used for anything that helps you grow as a professional: books, courses, training, events.
Perks and Recreation
We try to have fun at work. Sometimes we do movie nights, we love playing board games, and once a year we try to go on a company trip. Also, we have an unlimited supply of toilet paper.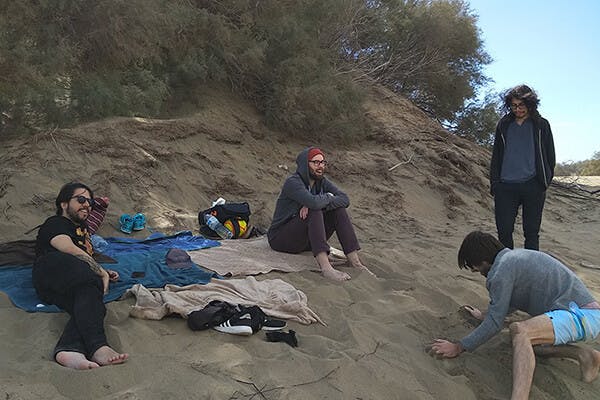 Dumpling Fridays
As much as Jesús hates it, Friday is Dumpling Day. Besides our unreasonable love for Kim Dotcom, it's the only pointless tradition we allow ourselves. Pinky promise.
Never settle
We want to become better versions of ourselves, individually, and the best partner we can be as a company. Therefore we need make our studio a better place to achieve great work at — day by day, step by step. Let's rewrite the rules: help us by letting us know what you want to improve.